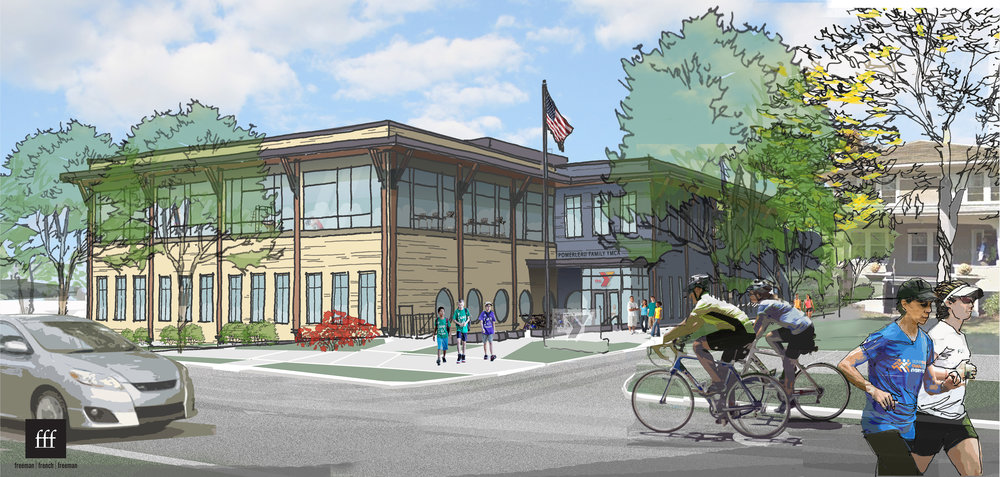 Photo courtesy of Greater Burlington YMCA
With a proposed completion date of early 2020, construction has begun on the new building for the Greater Burlington YMCA. If you're headed up College Street, check out the newest big hole in the ground between South Union St. and Hungerford Terrace. S.D. Ireland has been hard at work on the foundation of this $15M project. The building will house two pools, a gym, running/walking track, fitness studios, workout space, and expanded drop-in child care space. The footprint of the building will eclipse that of the old Ethan Allen Club which has been demolished to make space for the new Y. The Y states that membership rates will go up, but expected increases in membership numbers will help keep these price increases moderate.
Photo courtesy of Greater Burlington YMCA
Read the full article from the Burlington Free Press HERE!